Bergfelt Racing Enterprises, LLC
4412 W. 6th Avenue
West Mayfield Boro
Beaver Falls, PA 15010-1915
U.S.A.

(724) 462-7440
info@bergfeltracing.com
The B.R.E. Small Engines
Power Wagon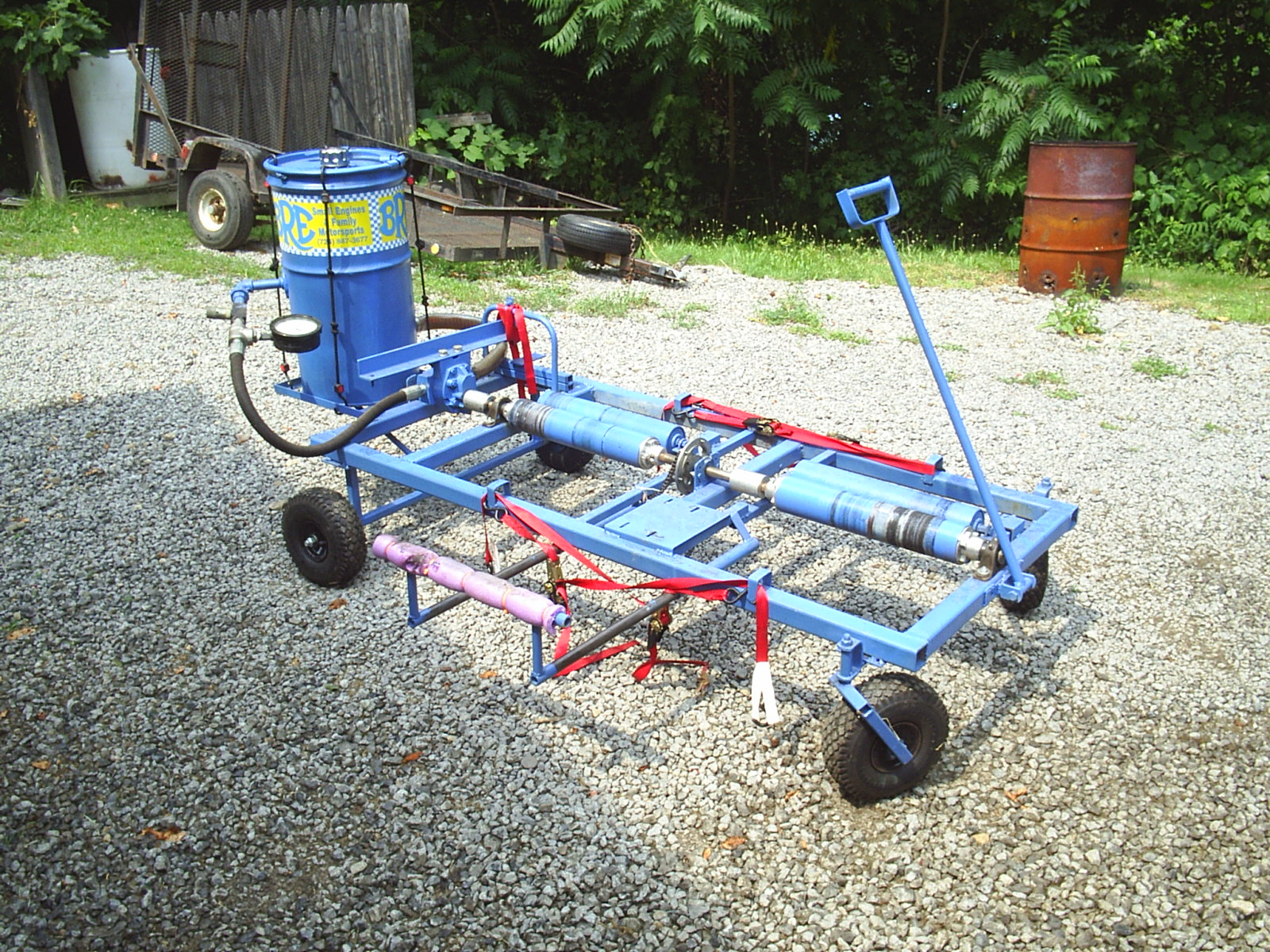 The B.R.E. Small Engines Power Wagon is a "work in progress" that I have been involved with since my college days. This is one of those projects that has a lot of room for improvement but even in it's present form it has proven to be a very valuable diagnostic tool in my kart shop. As the observer can see from the photographs, the Power Wagon is a combined chassis and engine dynamometer. It is a simple hydraulic type dynamometer. I am presenting this information to help others who may be interested in getting involved in similar projects and also to pick the brains of others who have knowledge of the subject so that I can improve this machine.
The Power Wagon has proven to be valuable just the way it is. I have many improvements in mind. The first is to switch to a different pressure gage for better resolution and the second, to construct larger diameter rollers. The present ones result in a final "gear ratio" that produces far too great of a load when the needle valve is completely open and in the "no load" position. Of course I'd like to monitor what's going on with a computer. I'm aware that a variety of packages, from different companies to do that, but they all cost more than I have right now. What is shown here was developed at a relatively low cost. Many of the components and materials were scrounged and recycled. Additional developments will most likely occur the same way.

Although I have a great deal of interest in further developing the Power Wagon, it should be understood by the reader that I have many other issues to deal with of a much higher priority. That does not mean that I will not want input from others. I just probably won't be able to implement too many of the ideas right away. As time goes buy, I will be adding many thoughts and details. As of October 21, 2005 this page, just like the Power Wagon, is far from finished.

The hydraulic pump that supplies the load is from MTE Hydraulics, Rockford , IL . It is a Model 2372, Serial Number B5510. This particular pump has a great deal of internal wear. That's why I got it for just asking. It is still capable of supplying a healthy load.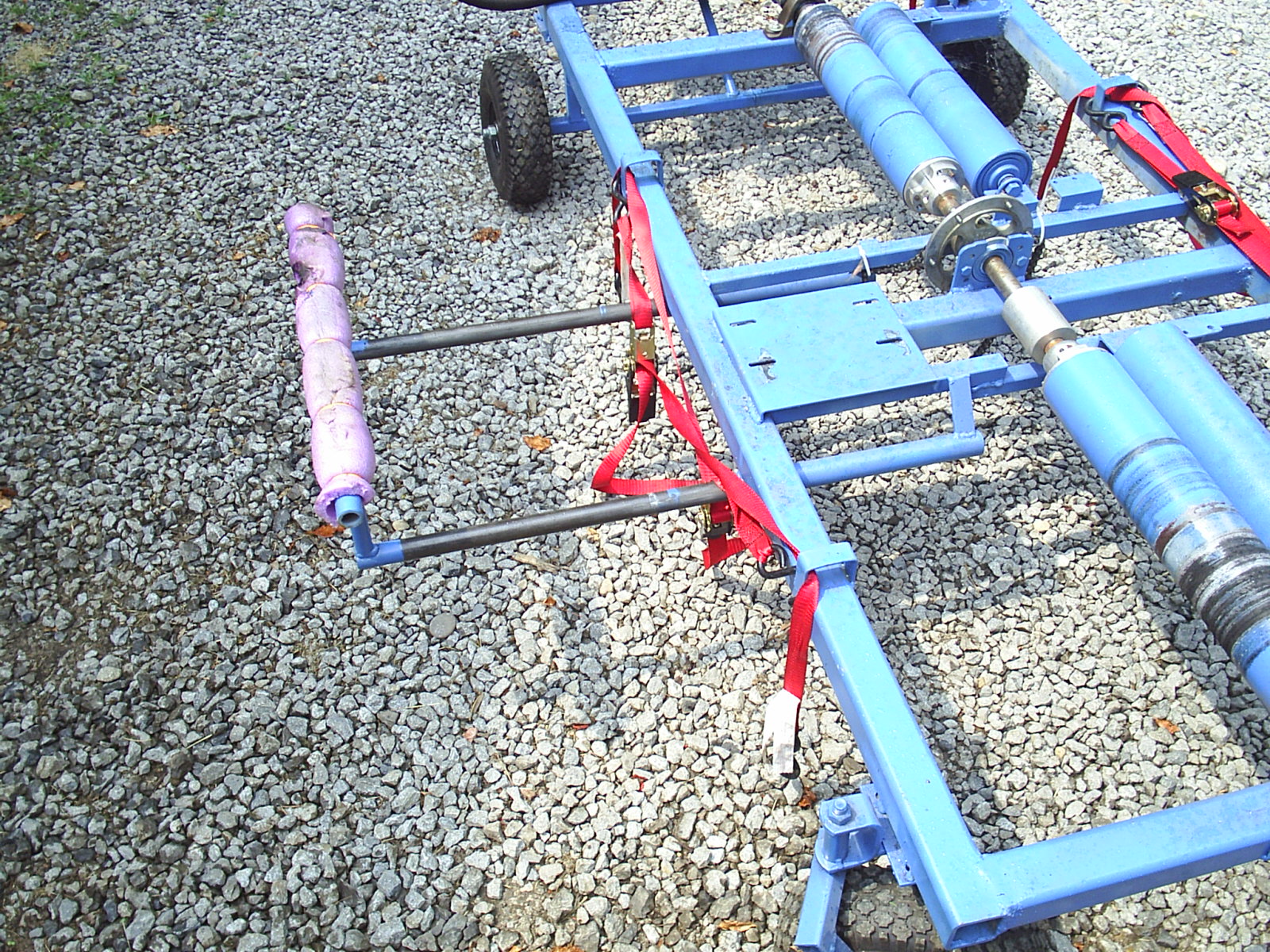 This support that slides in and out of the main frame work that is placed underneath of the karts belly pan. It support s the front of the kart being tested while the rear wheels are on the rollers.
The kart is strapped to the frame work with 4 ratchet straps.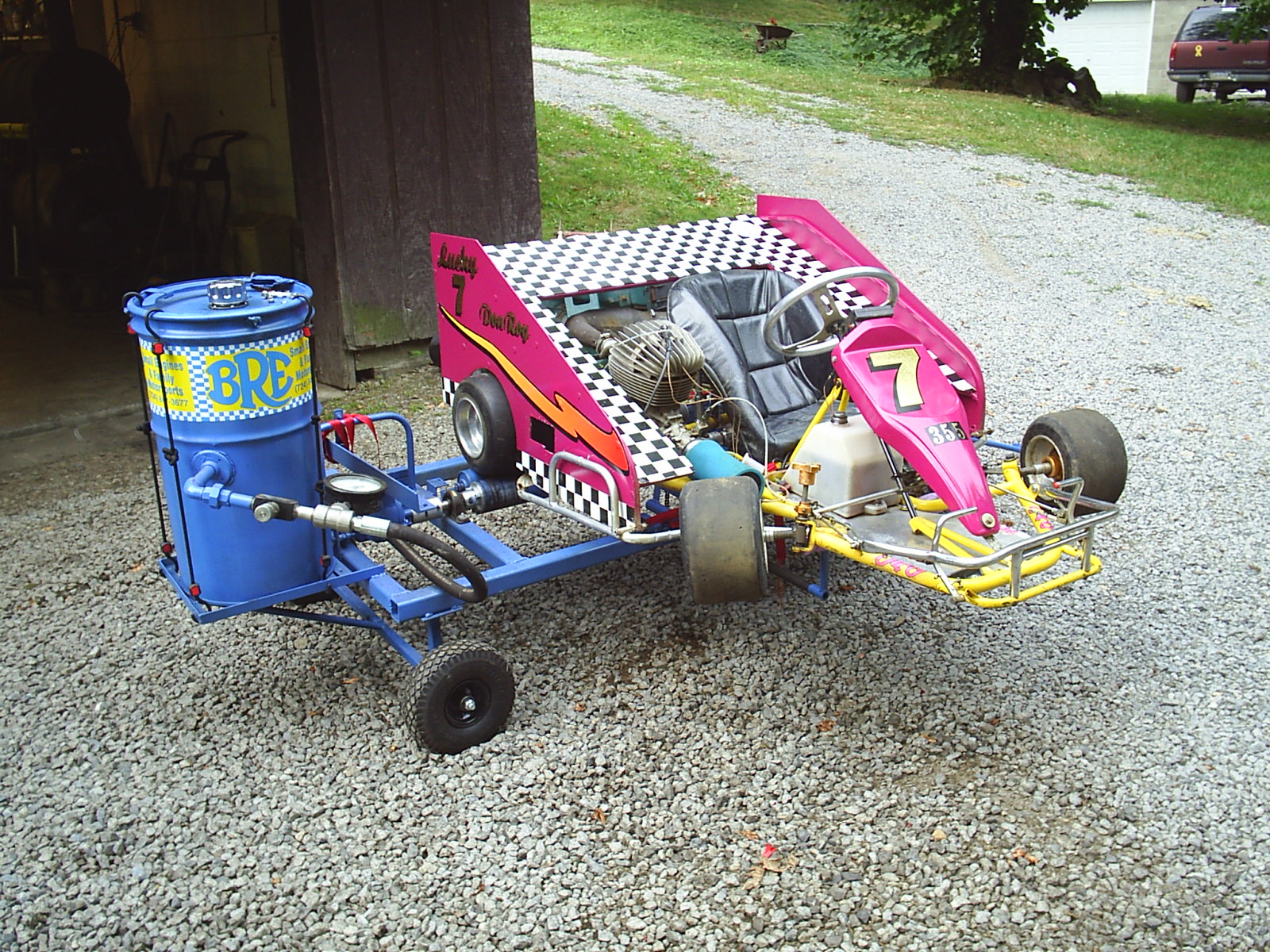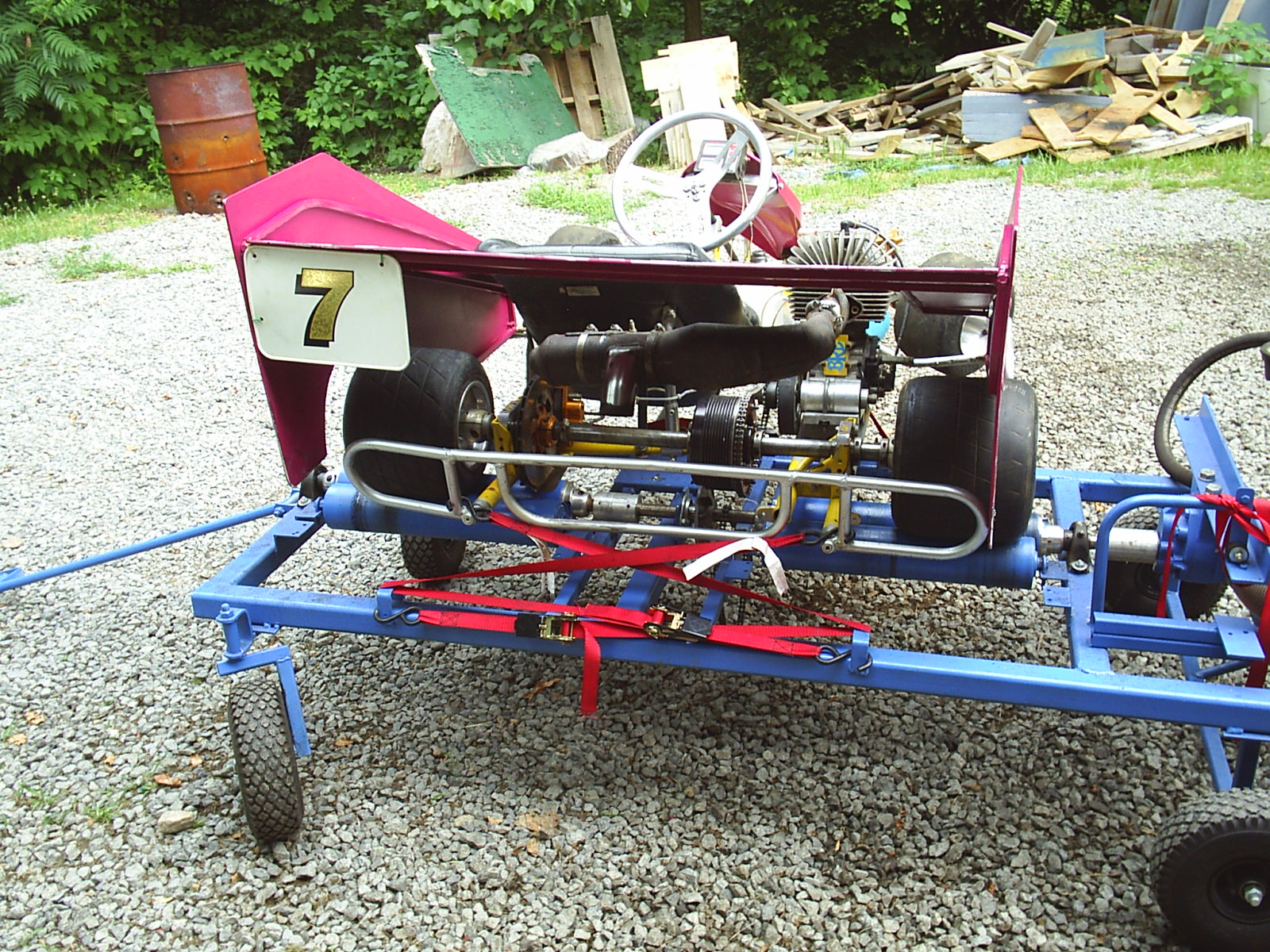 This is a picture of Don Roy's Unlimited All-Stars Kart. It is a CRG Heron Oval Chassis equipped with a BRE Parilla Sudam. Right after this picture was taken, Joe Mudrick, who made the body work for this kart, and I decided to see just how much the Parilla could put out. When we got to the point where the pump was producing 800 psi, one of the oil seals blew out of the side of the hydraulic pump. What a mess that was! At 800 psi the Parilla was working a lot harder than it would ever be required to on a race track.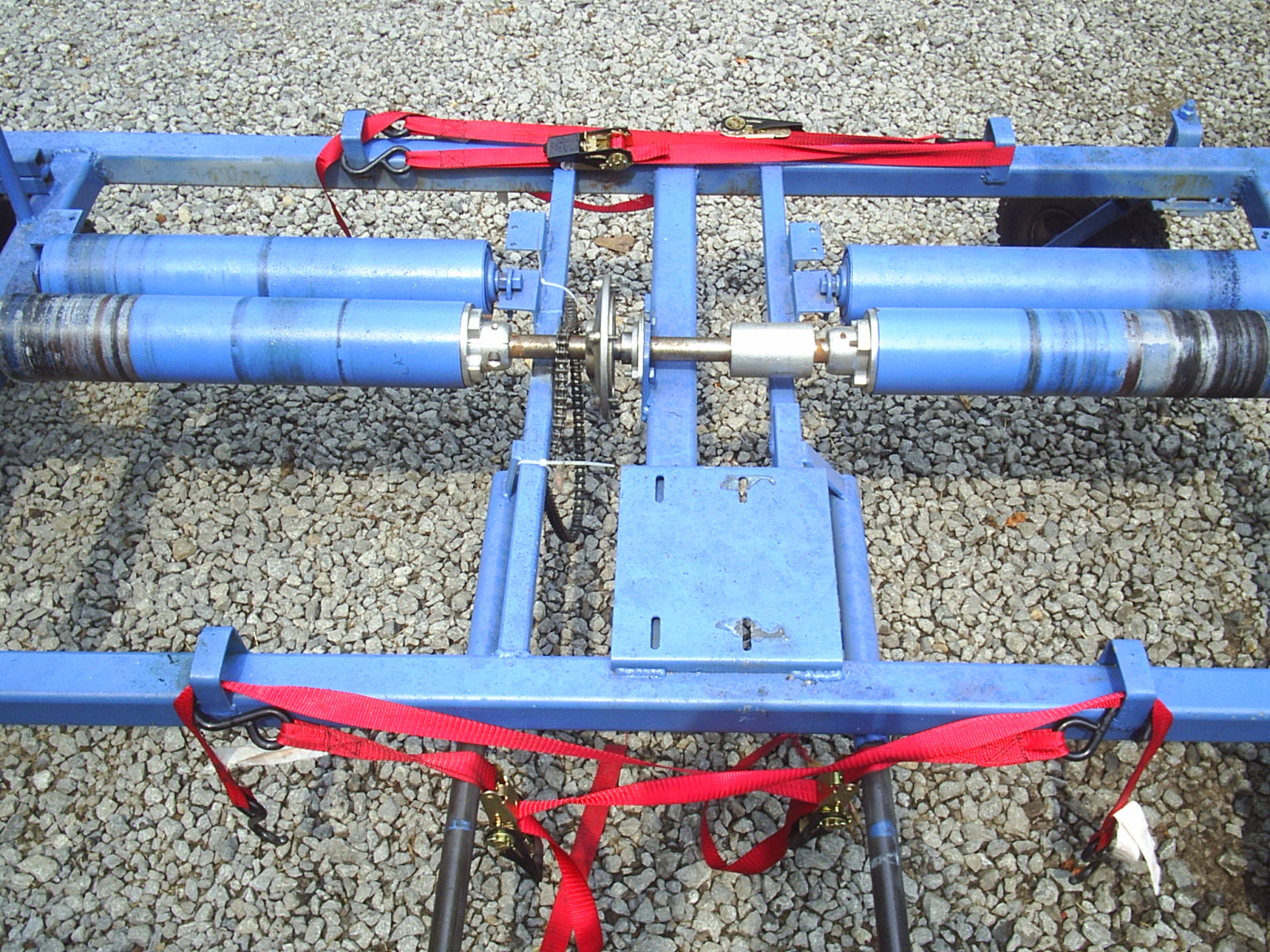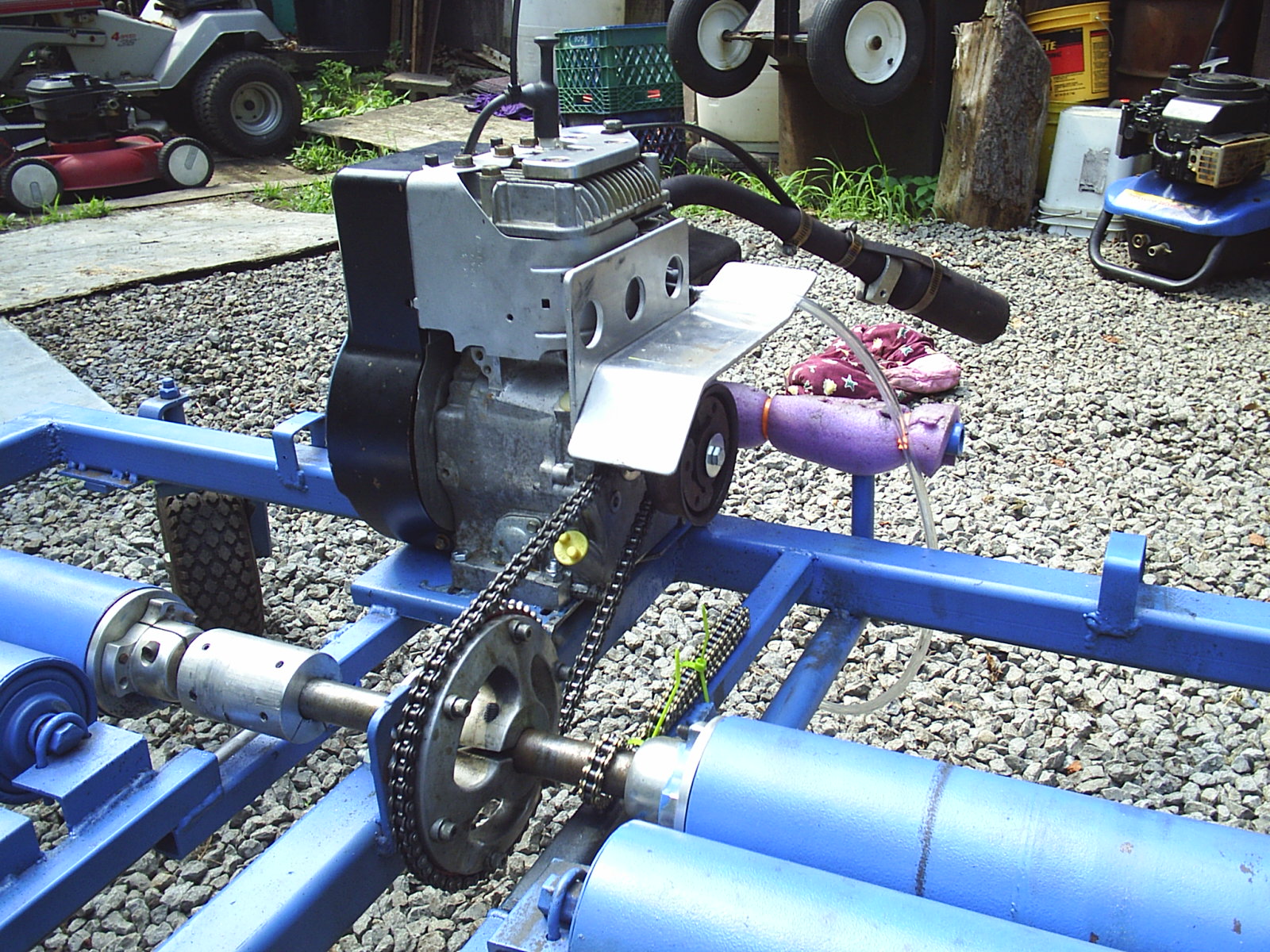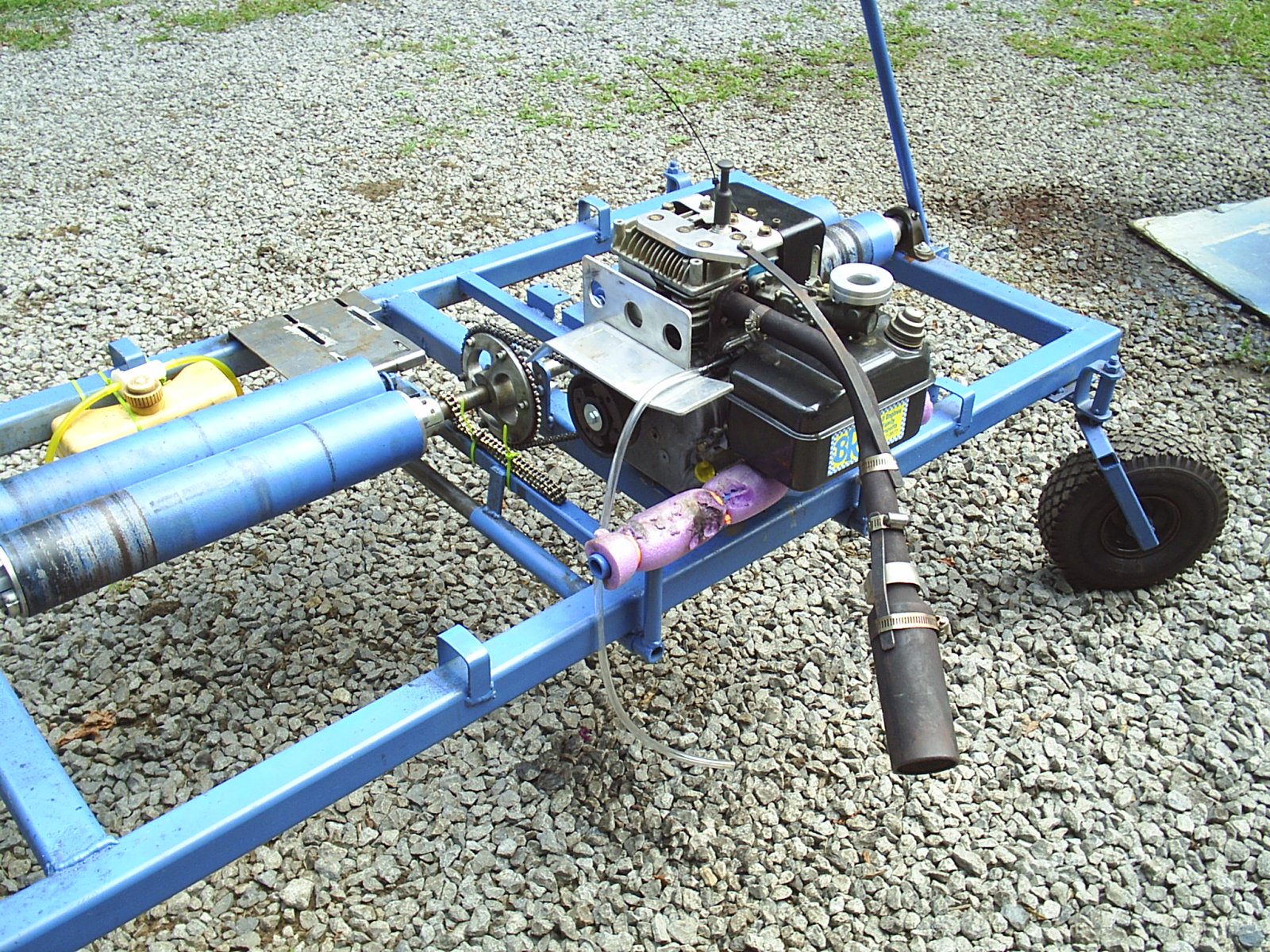 The Power Wagon easily made this "outlaw" Comer kid kart engine beg for mercy.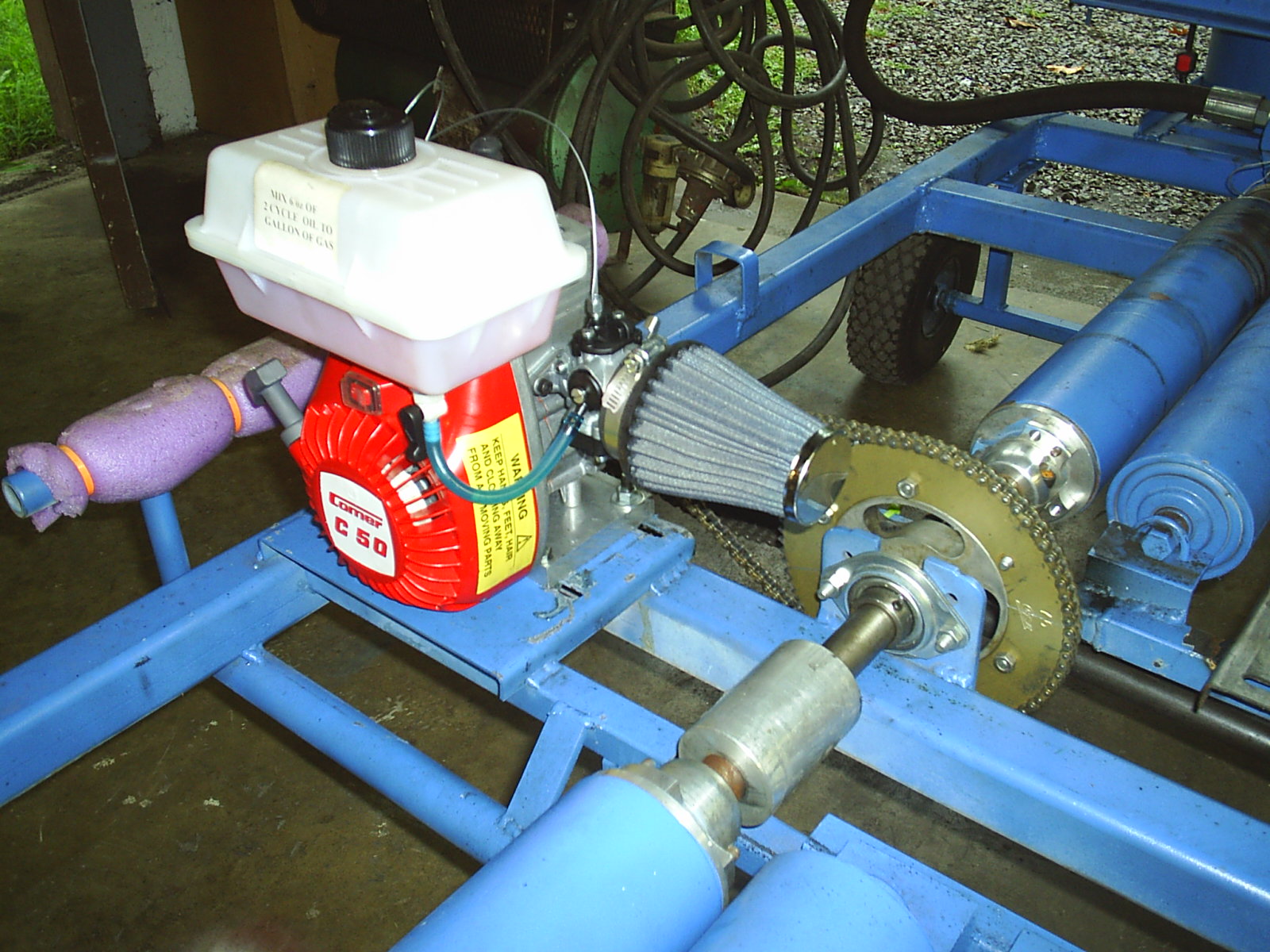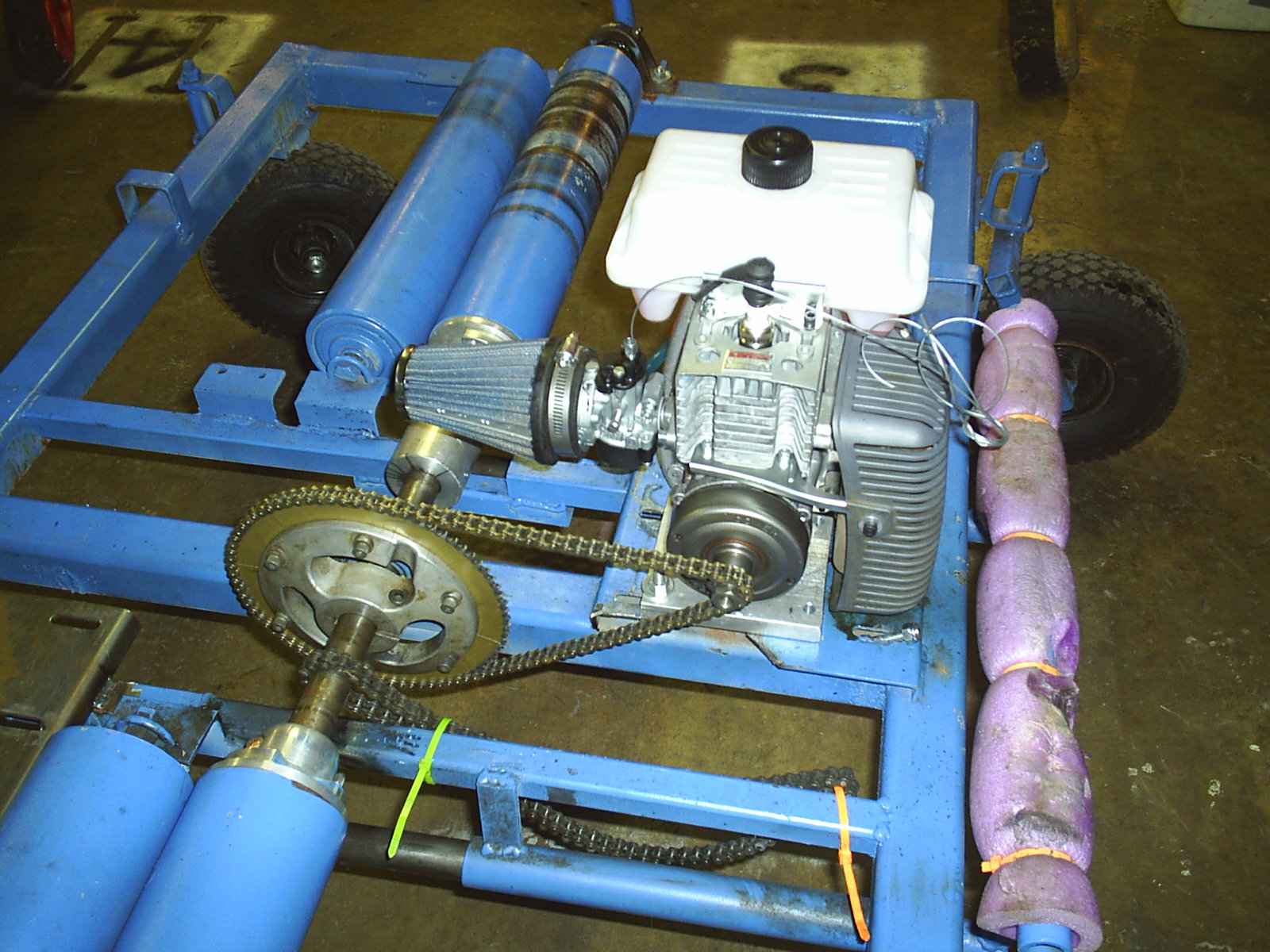 Check back often for additional information about the BRE Power Wagon.
7-11-07