12/30/2017
Truing the Crankcase on Comer C-50 and C-51 Engines
Truing the case deck so that it is perfectly flat and aligned with the centerline of the crankshaft is is the single biggest improvement that can be made to ANY Comer C-50 and C-51 engine. Additionally, if you have the very old C-50 enigine, those crankcases are not pinned and never go back together the same way every time. We can fix that too by installing alignment pins before truing the deck.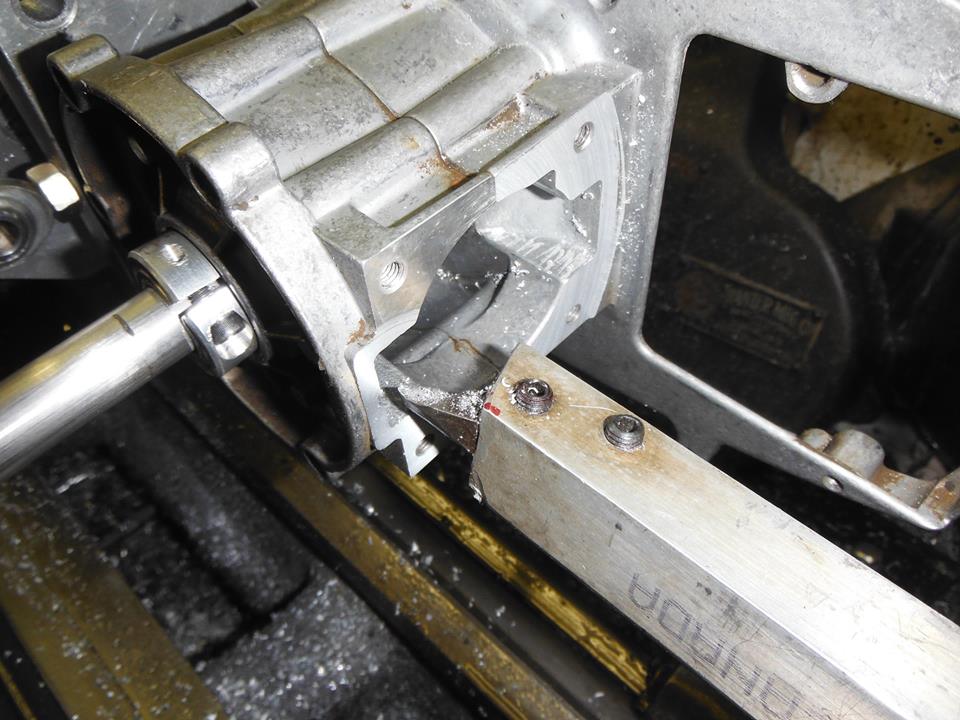 | | |
| --- | --- |
| Several years ago I developed a method of facing the deck surface of Comer C-51 engines so that it is flat (for good seal) and true to the center line of the crankshaft (for less friction and higher rpms) in a lathe. This will make ANY Comer engine better and this is one of the most important things that I do to all of the Comer engines that I build. This photo illustrates a low portion of the deck surface after taking an initial .005" cut. An additional .005" cut trued it up. | |
| This picture shows the deck surface after it has been trued up. On blueprinted engines I cut just enough off to true things up. On Outlaw engines I cut much more aggressively to increase the compression ratio. | |
This service is an essential part of our blueprinting and outlaw engine building procedure.
We can do it to any crankcase for the do-it-your-selfer.
The price to align and true a case that is already pinned is $70
The price to install alignment pins in the older C-50 engines is and additonal $30.
You can call 724-462-7440, send us an e-mail or a Facebook message for more information or to find out about having this done with your crankcase.