Kid Kart Bodies
We are pleased to be able to add these custom made fiberglass bodies to our line of products for kid kart racers.
(Click on the image below to download a pdf file)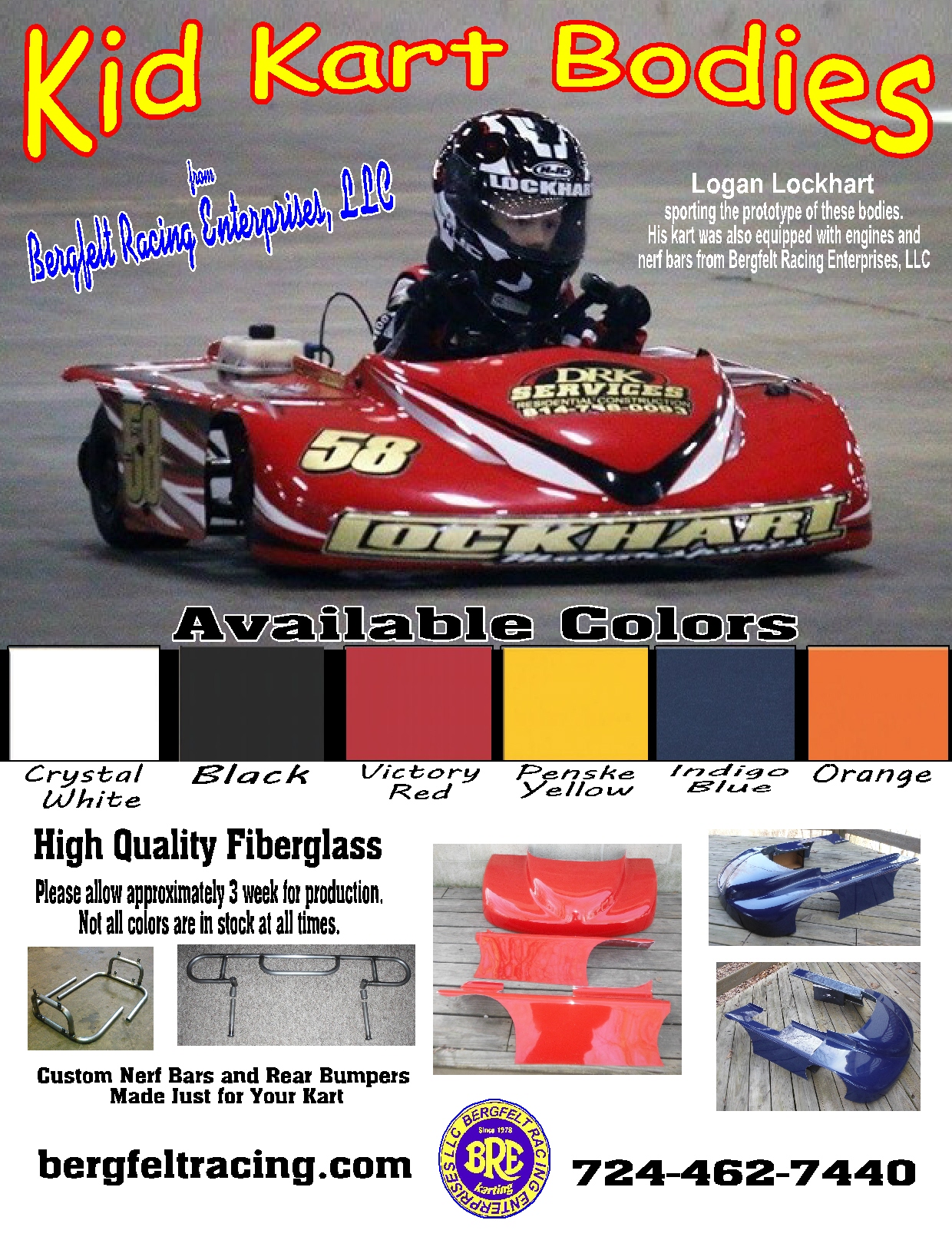 Our fiberglass bodies allow kid kart racers an option other than the European style pods that are standard equipment on most kid karts.
Our bodies, when combined with one of our full coverage rear bumpers, fully encloses the tires to minimize the hazards of wheel to wheel contact.
Just like most of our custom built engines and bumpers, our bodies are being offered on a special order basis. Half of our first batch of various colors were sold before we got them to the shop. Please contact us to see what colors we have on hand at the time...but we can get any of the colors in the illustration in about 3 weeks if we do not already have them on hand when you order.
Black and Crystal White bodies are $195.00
Red, Yellow, Blue and Orange are $205.00
Shipping is extra.